Can your site work on IE3?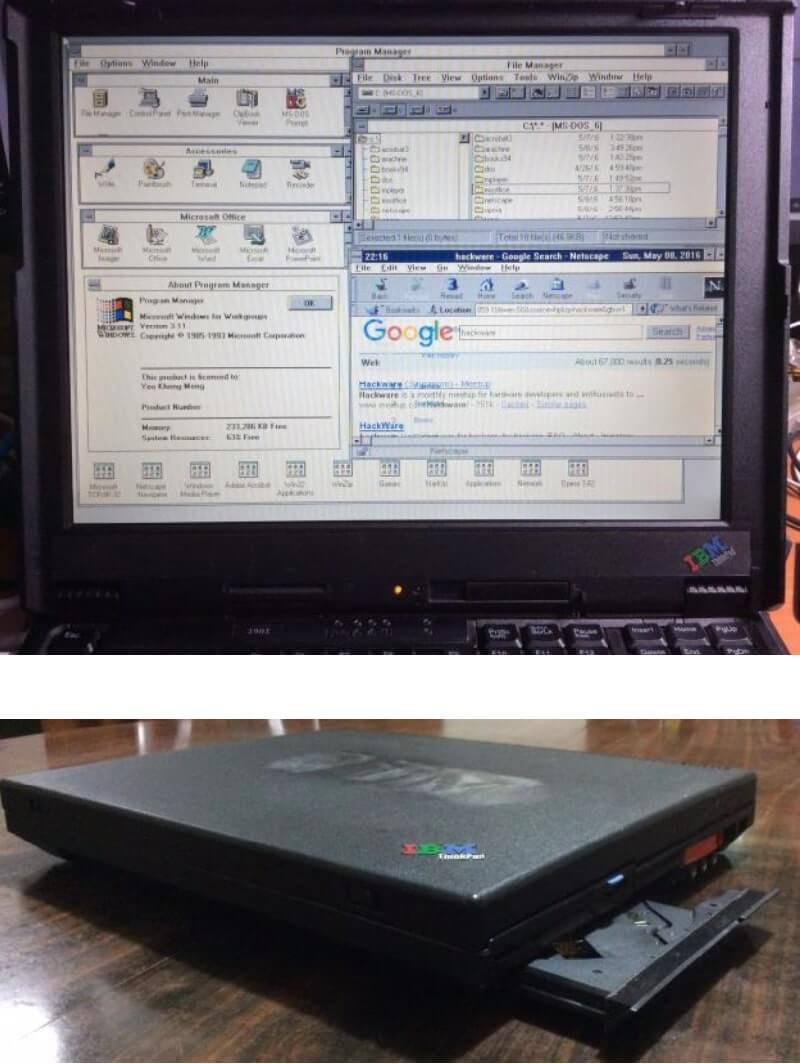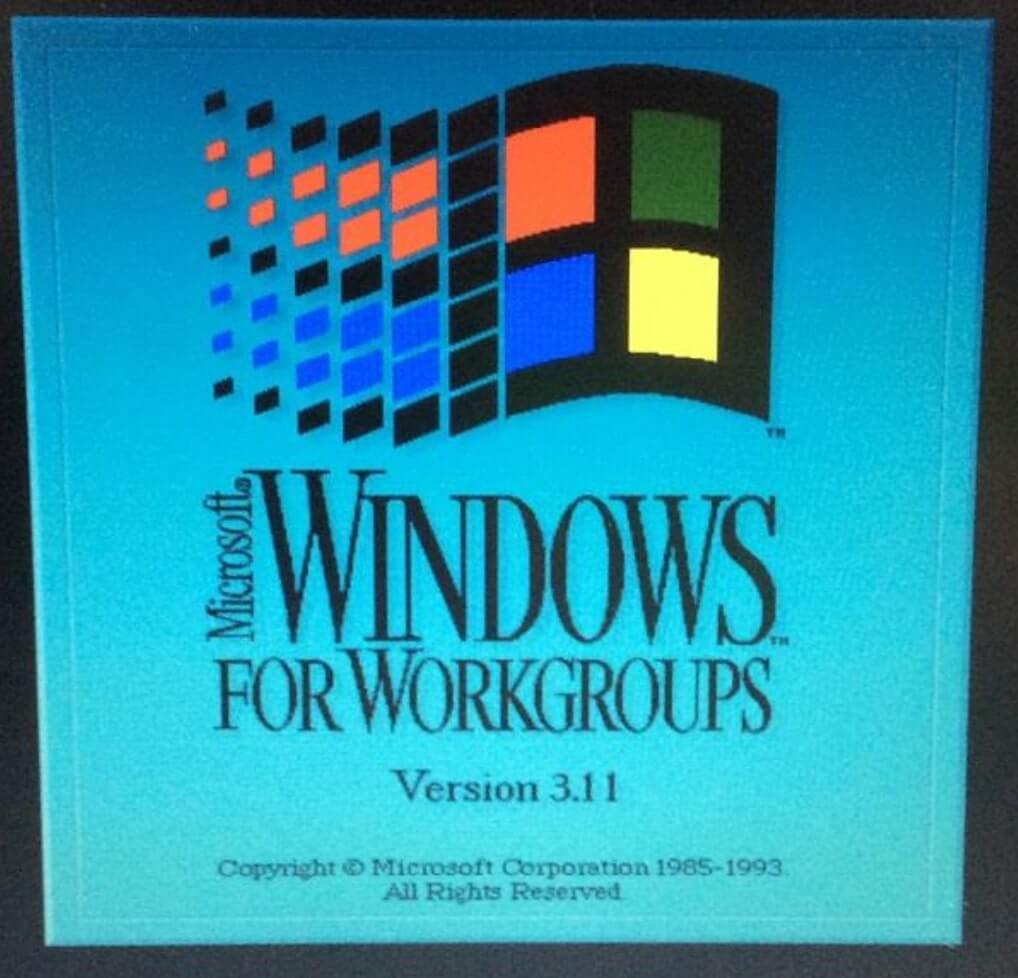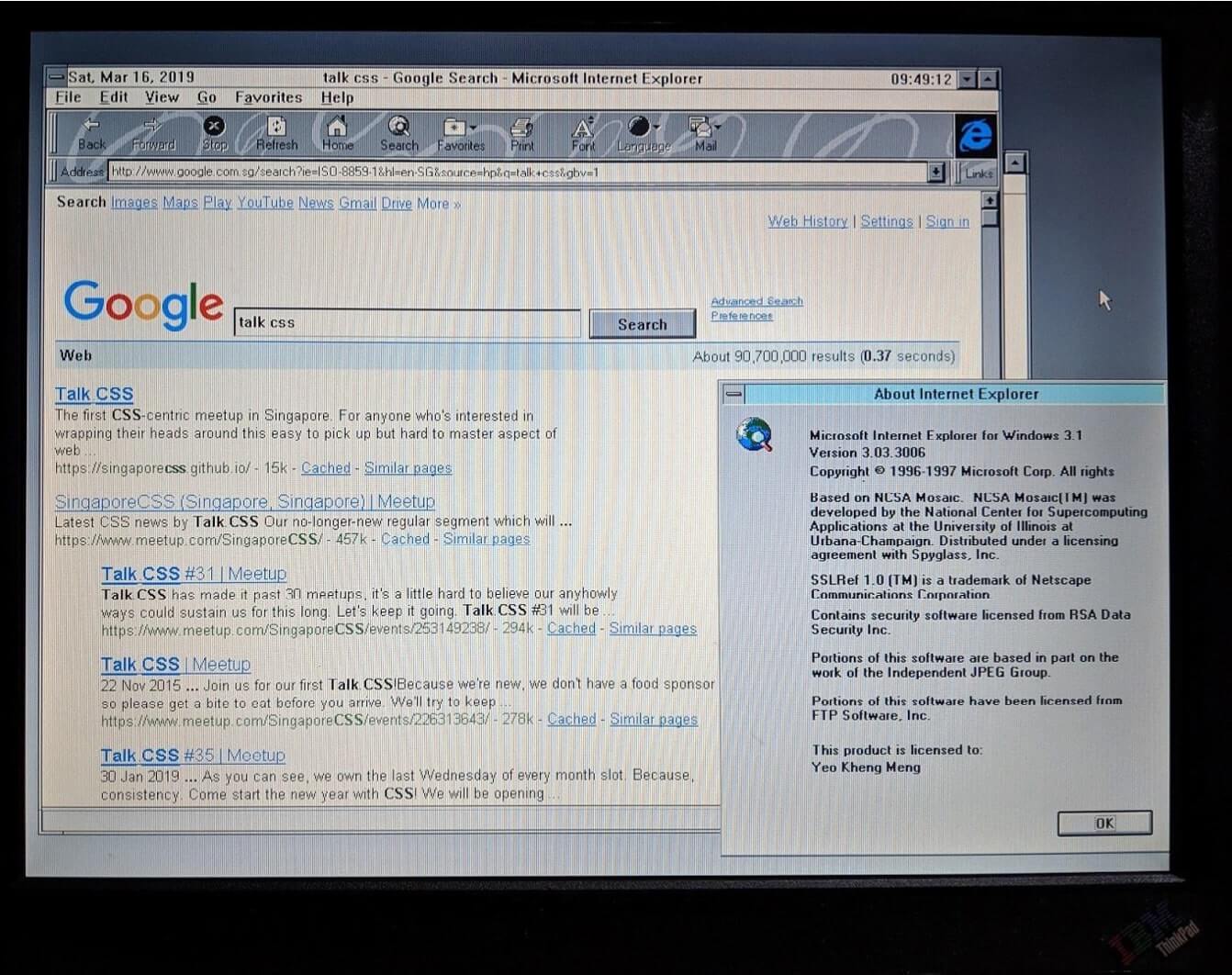 Agenda
Background
Quick Live Demo
How I got DOS 6.22, Win3.1 and networking to work
Live coding/debugging
Motivation
Hack && Tell Singapore - March 2019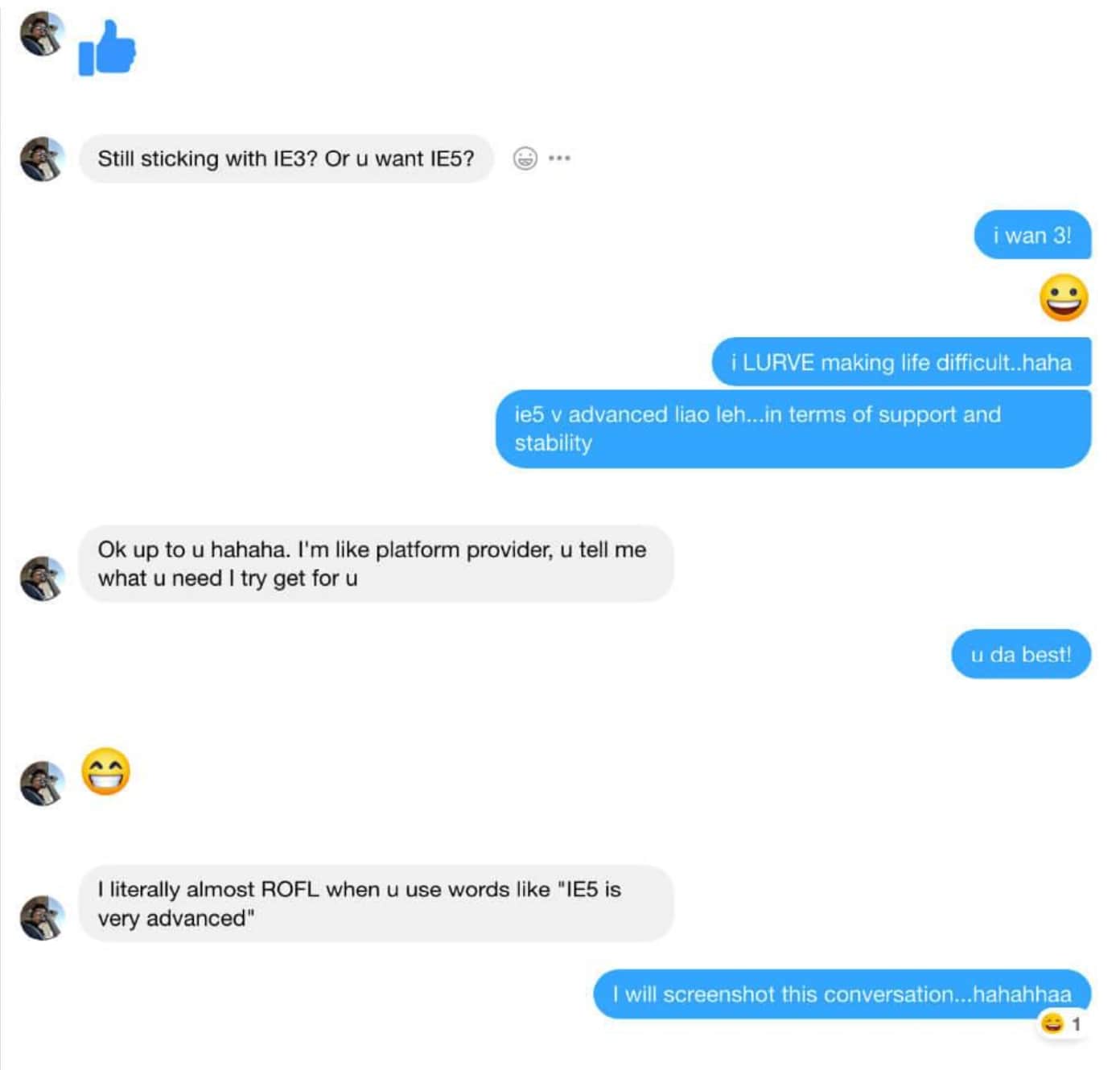 Team 486 at Super Silly Hackathon (Dec 2017)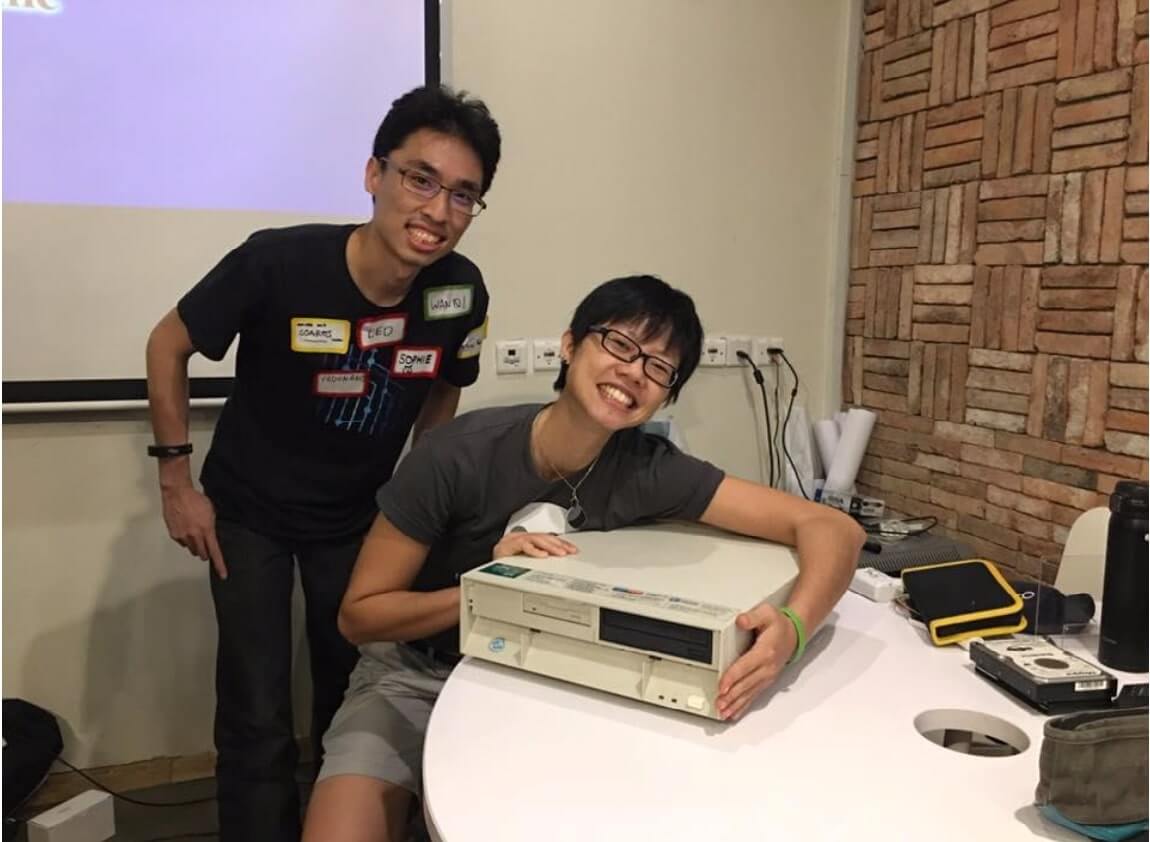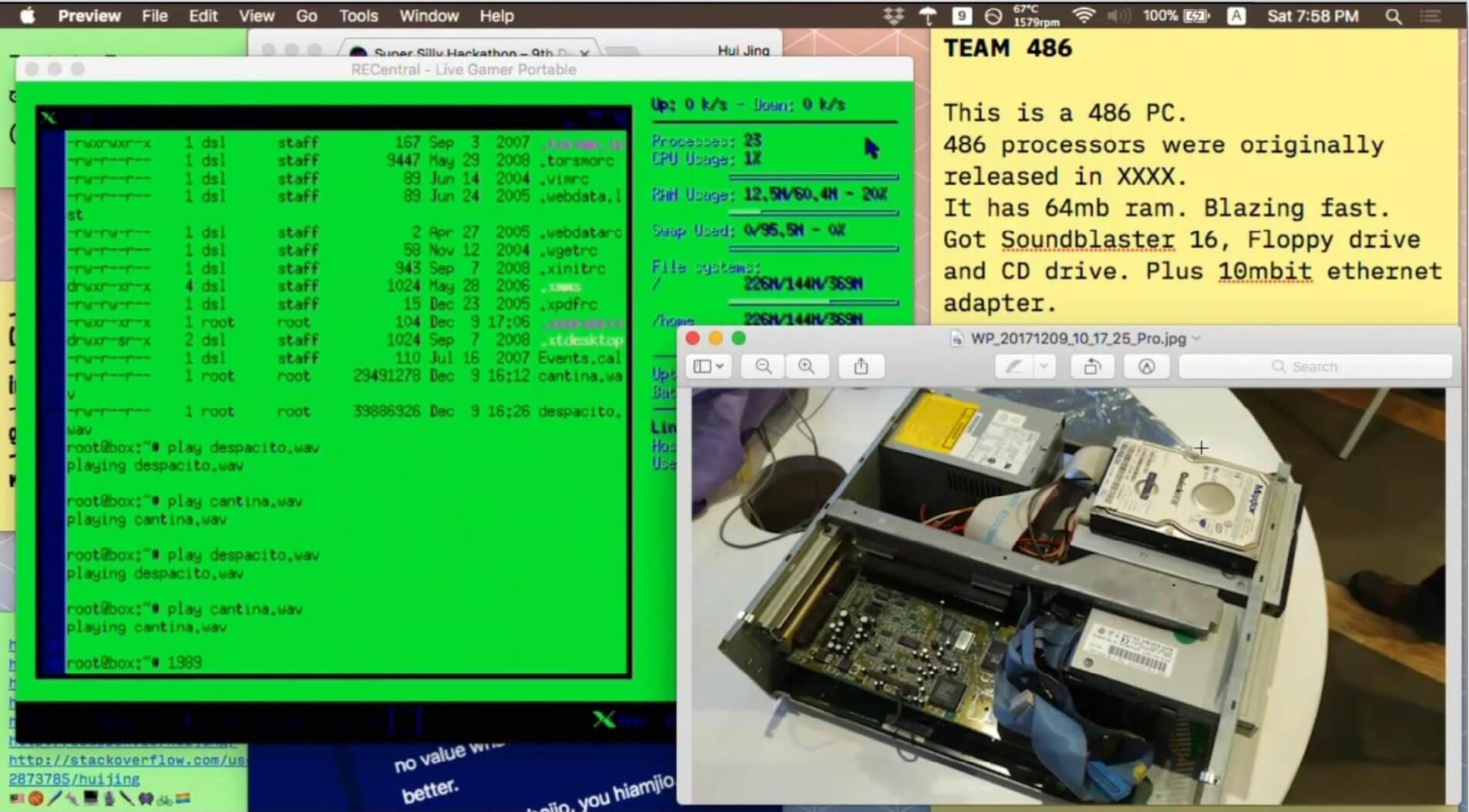 Huijing and I
486 PC + Damn Small Linux + Web Page Hosting + Playing Music
What is Internet Explorer 3 (IE3)?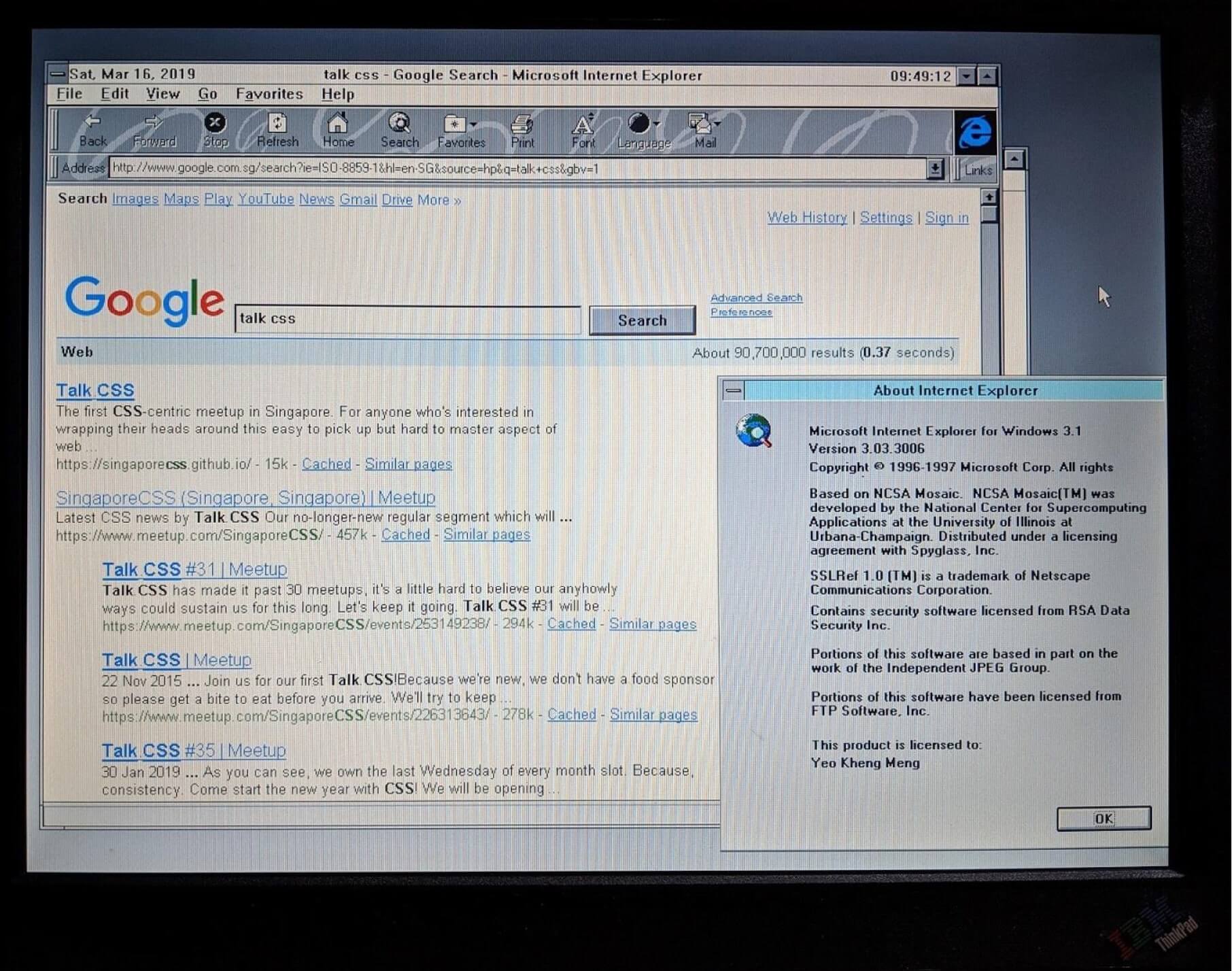 First released in 1996
Final Update (1998): 3.03 SP1, 3.03.3006
Supported OSes:

Windows 3.1, 95, NT3.x, NT 4.0
System 7
Mac OS 8

First browser to support CSS
So what is Windows 3.1x?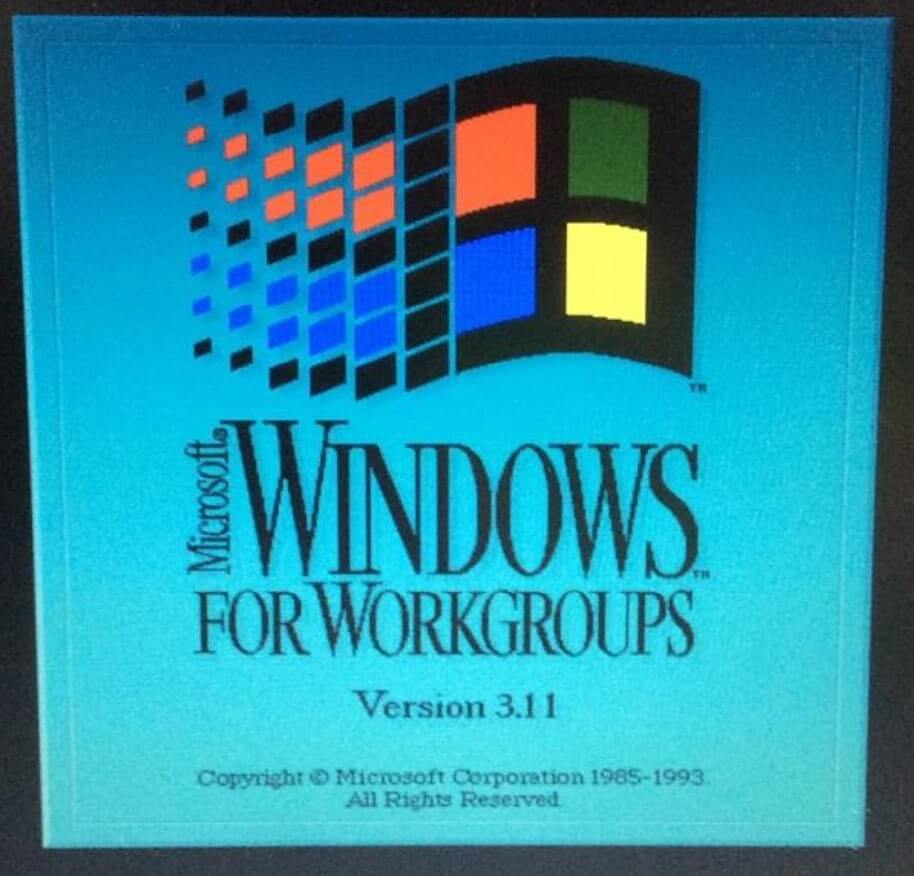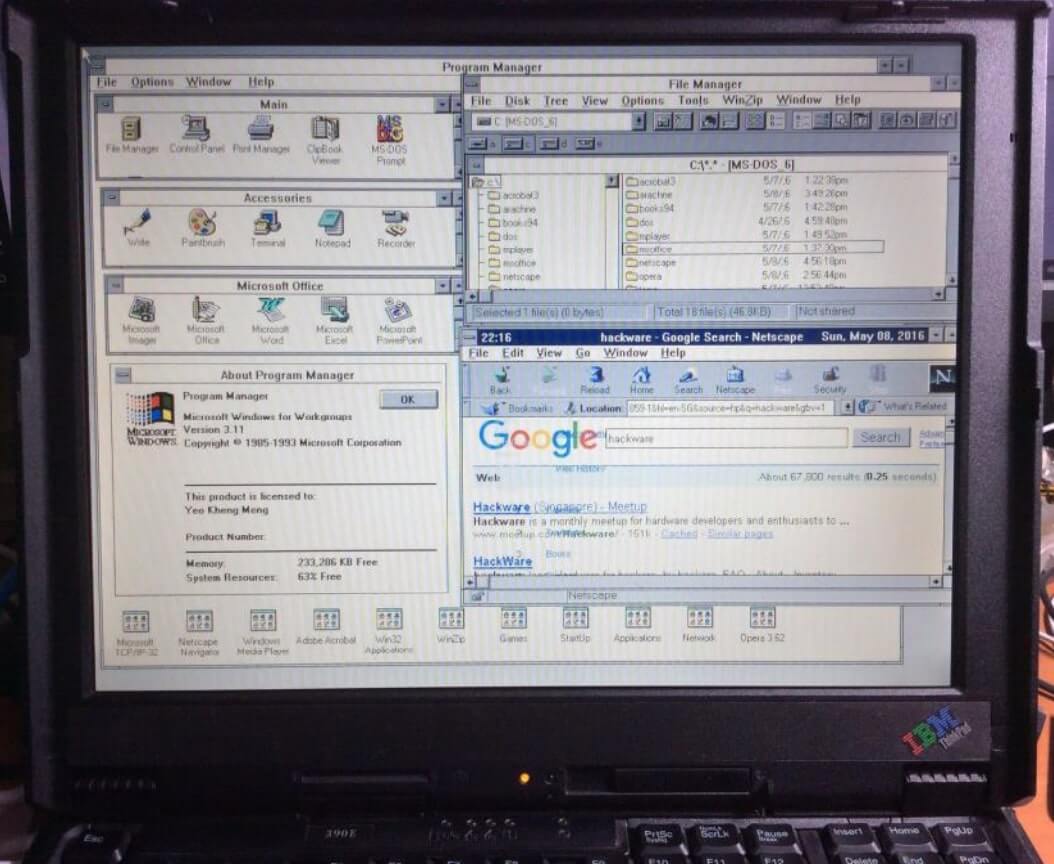 Windows 3.1x is a series of 16-bit operating systems by Microsoft
Windows 3.1 was released on April 6, 1992
Windows for Workgroups 3.11 was released on August 11, 1993
WFW first to have inbuilt networking facilities
All Windows 3.1x versions requires ≥MS-DOS 3.1 to be installed first
Microsoft Timeline of DOS/Windows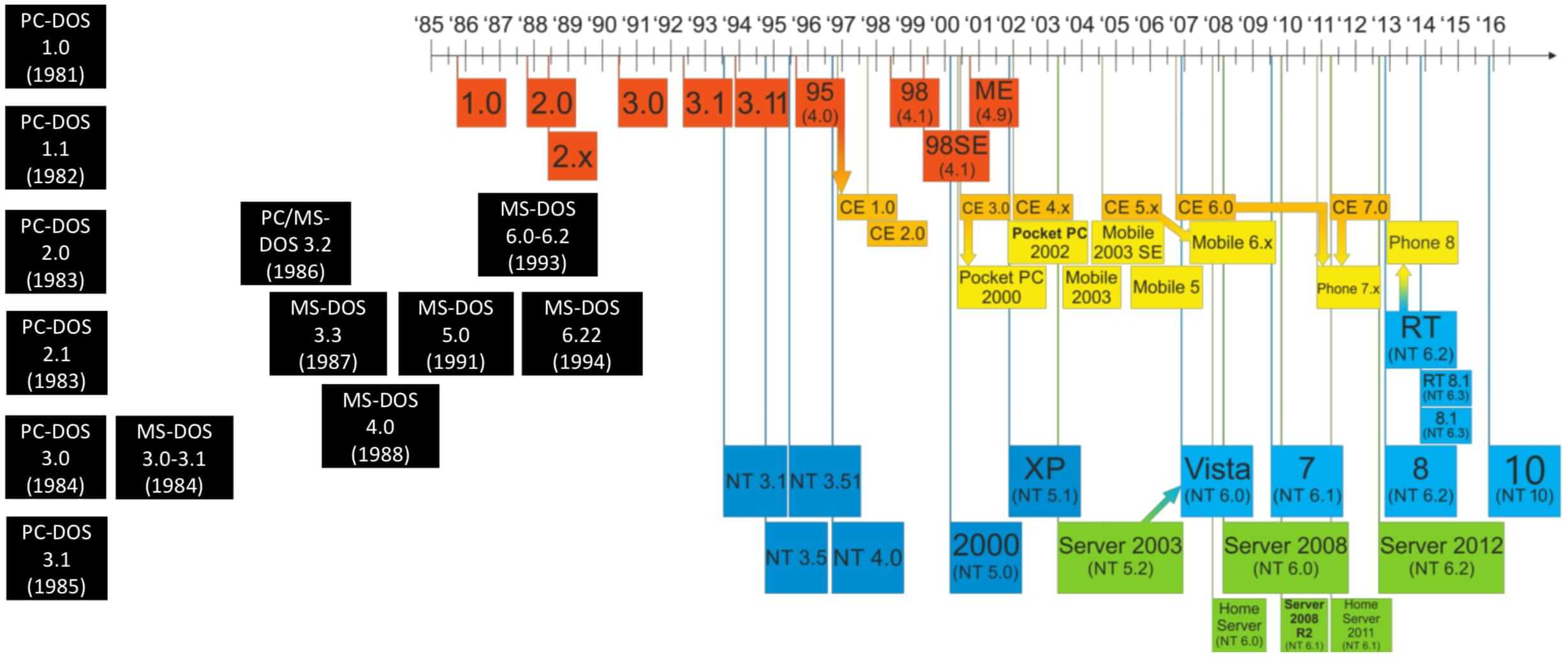 New Technology (NT) multi-user OS
DOS-based and Windows 9x single-user OS
PC-DOS (IBM Personal Computer Disk Operating System)
MS-DOS (Microsoft Disk Operating System)
IBM Thinkpad 390e
Released in 1999 with Windows 98
Win3.1 drivers provided by IBM
Specifications

Intel Mobile Pentium II 300Mhz
Intel 440BX chipset
NeoMagic Media256AV 2.5MB VRAM
384MB SDRAM
ESS Solo-1 Audio
13.1" 1024×768
PATA hard drive (I used an CF card with CF-PATA converter)
CDROM + Floppy combo
Serial, Parallel, PS/2, USB 1.0, IrDA
2x Cardbus slots

No Ethernet
4.5cm thickness
3.4kg weight
US$2700 (1999) = US$4100 (2018) = SG$5600 (2018)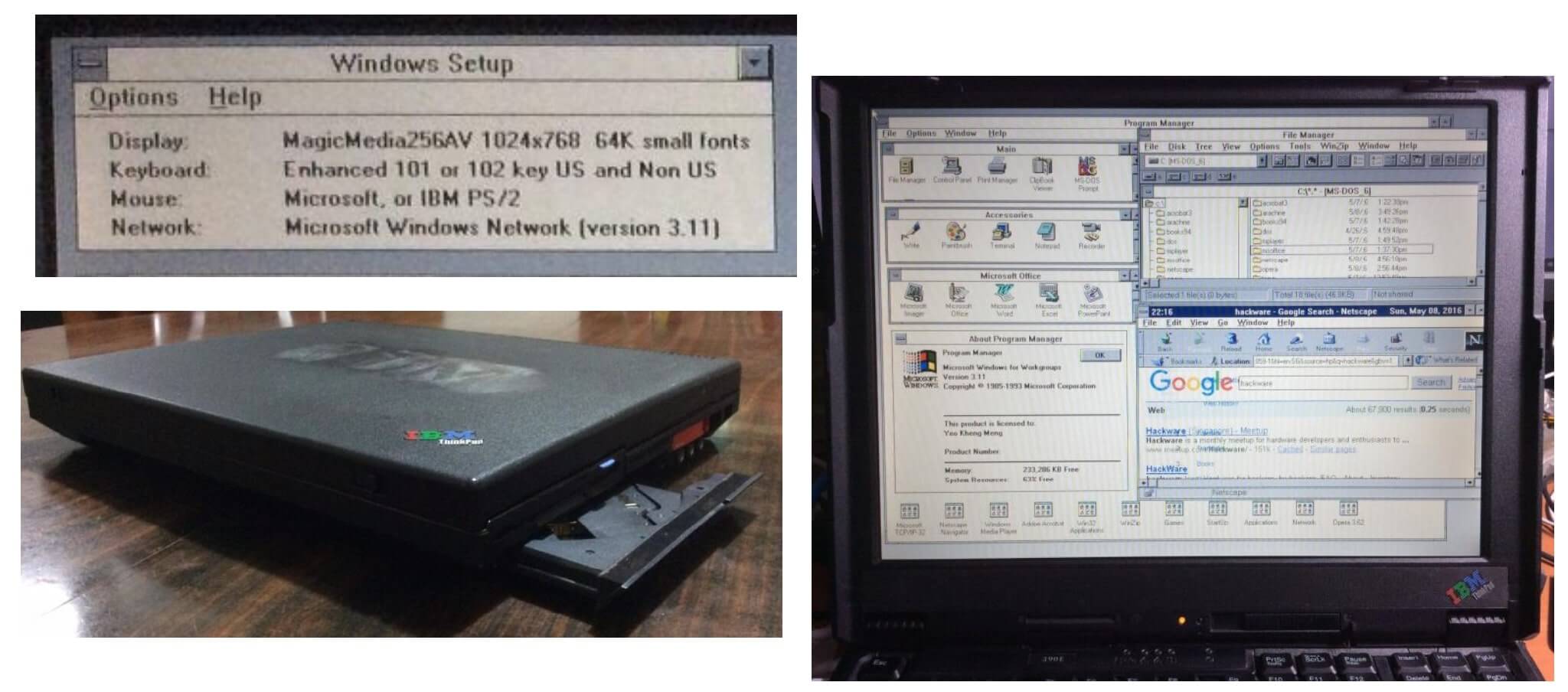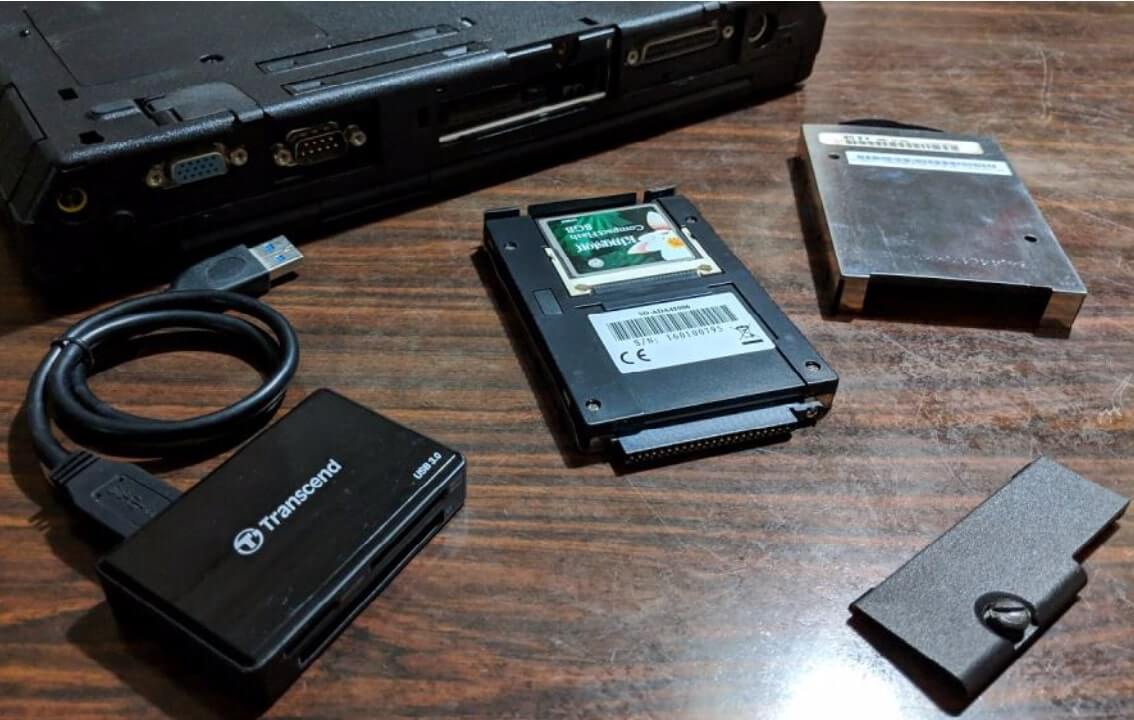 Installing DOS 6.22 and Win 3.1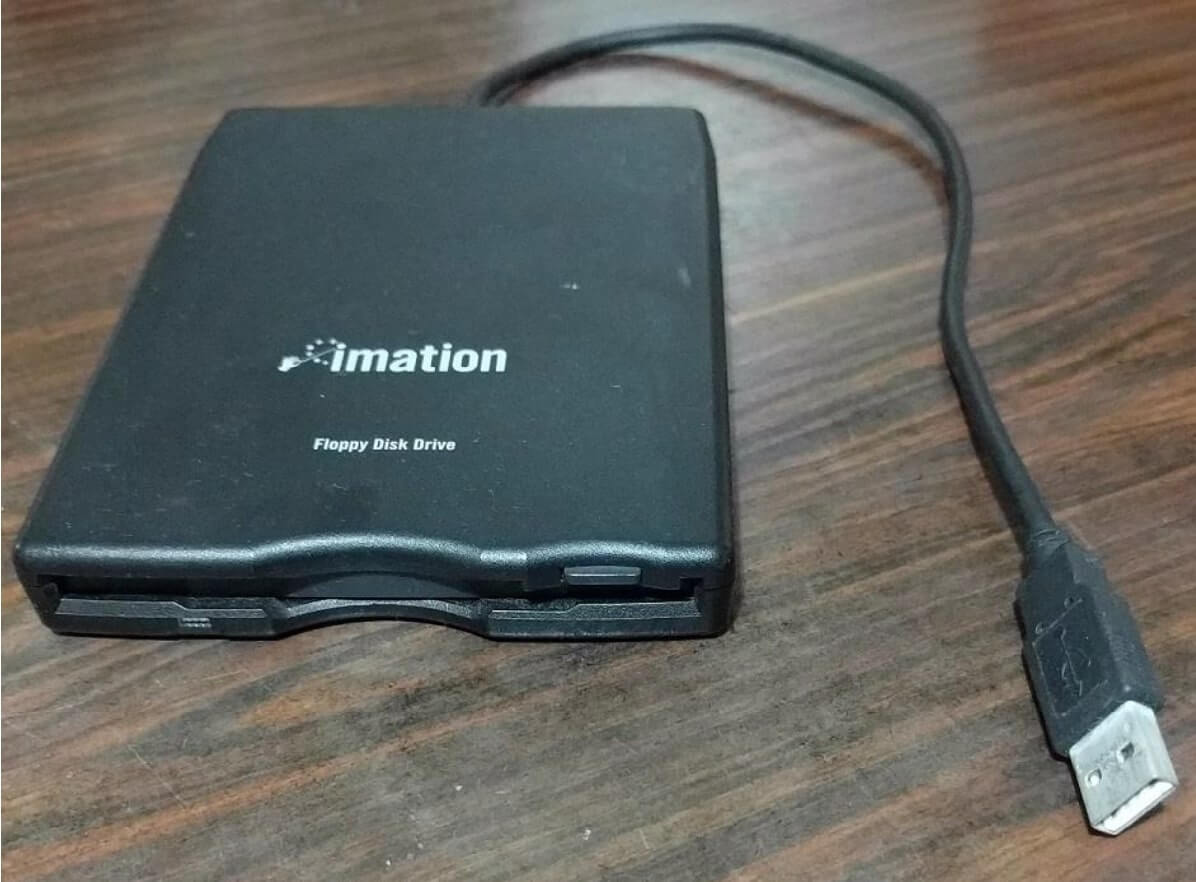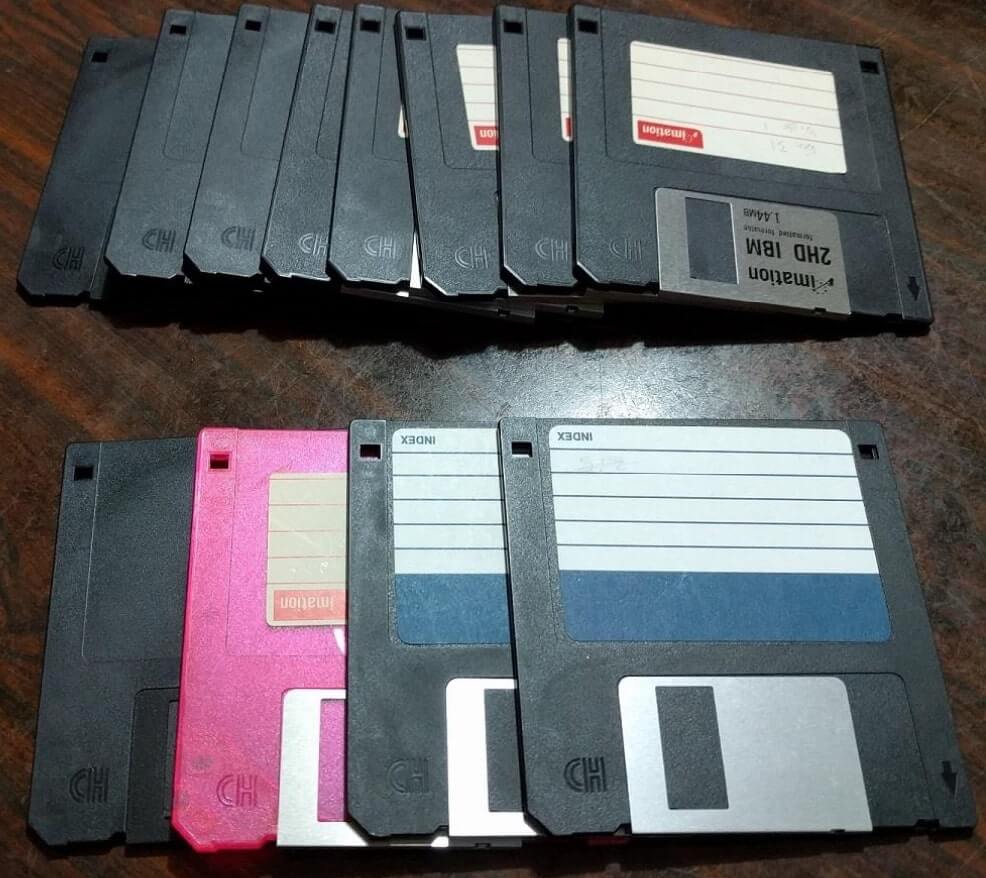 4x DOS 6.22 diskettes
8x WFW 3.11 diskettes
Mac OS X El Capitan onwards does not support USB Floppy drives
Download links:
CONFIG.SYS and AUTOEXEC.BAT
Important DOS configuration files
CONFIG.SYS

Loads drivers on startup
HIMEM.SYS: Extended Memory Manager
DOS=HIGH: Load DOS to HMA to save conventional memory
CDROMDRV.SYS: Toshiba CD driver
POWER.EXE: Sends x86 HALT instruction to save CPU power when idle

AUTOEXEC.BAT

Stands for AUTOmatic EXECution
Batch file that starts at end of DOS boot process
SMARTDRV.EXE: Disk caching
MSCDEX.EXE: Assign CD drive letter to driver
DOSKEY.COM: Terminal history, auto-completion
CTMOUSE: Modern DOS mouse driver for PS/2 mouse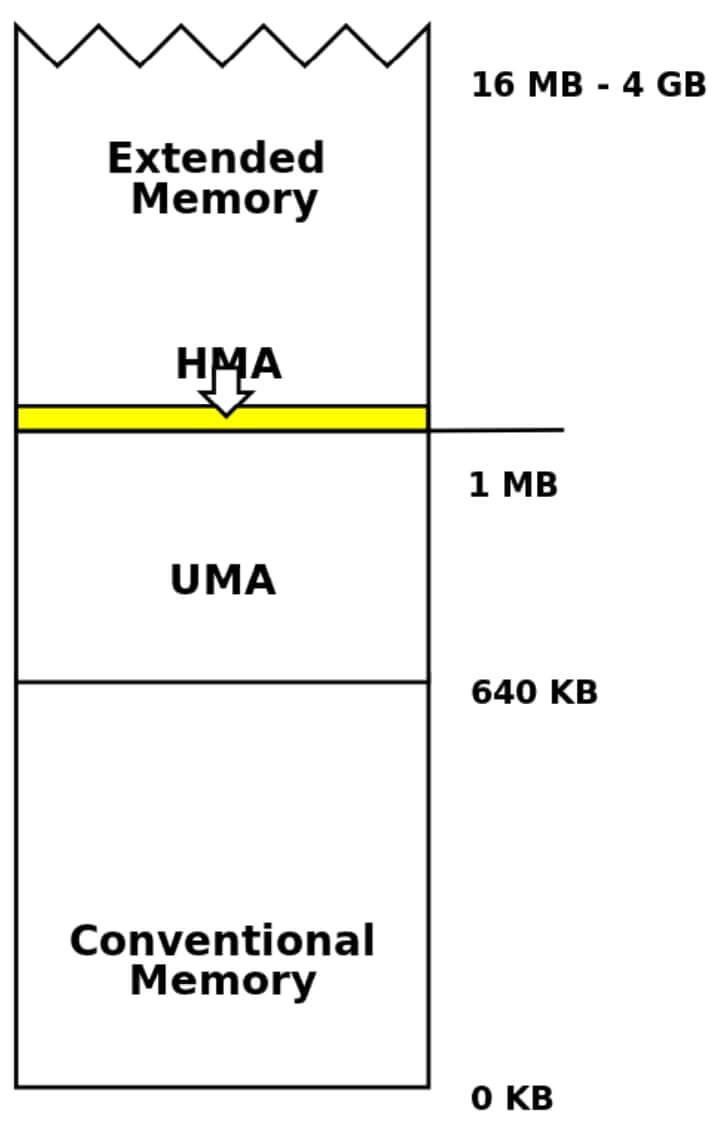 Network Connection Attempt 1
PCMCIA/Cardbus network adapter
Xircom Realport Cardbus Ethernet 10/100
IBM's Cardbus slot DOS drivers DID NOT WORK!!!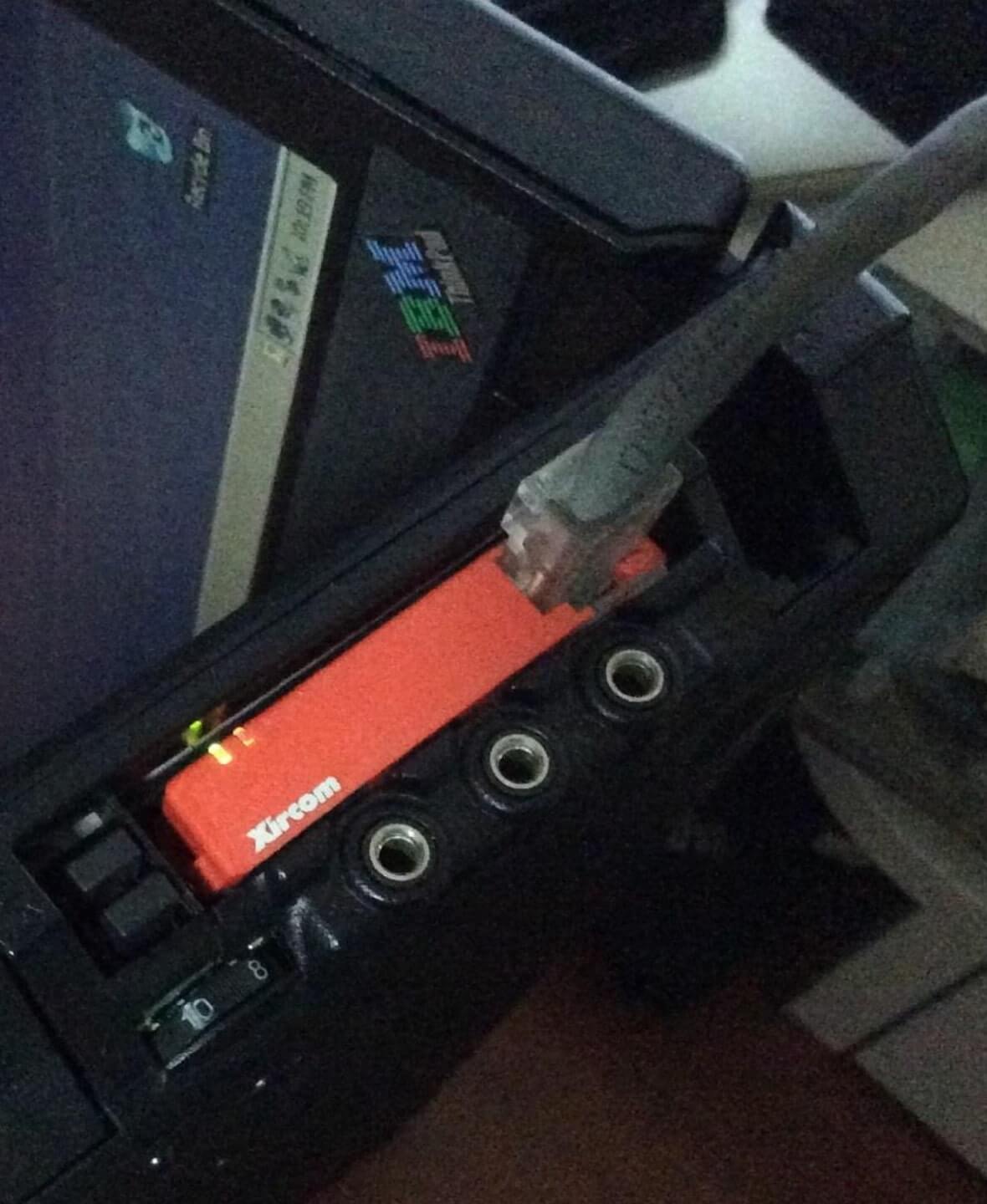 Network Connection Attempt 2
Parallel Port network adapter

XircomPocketEthernetPE3-10BT
10Mbps
Powered by PS/2 passthrough cable

Wifi-Ethernet Bridge

TP-Link TL-WR702N
100Mbps
802.11n

DNS needs manual configuration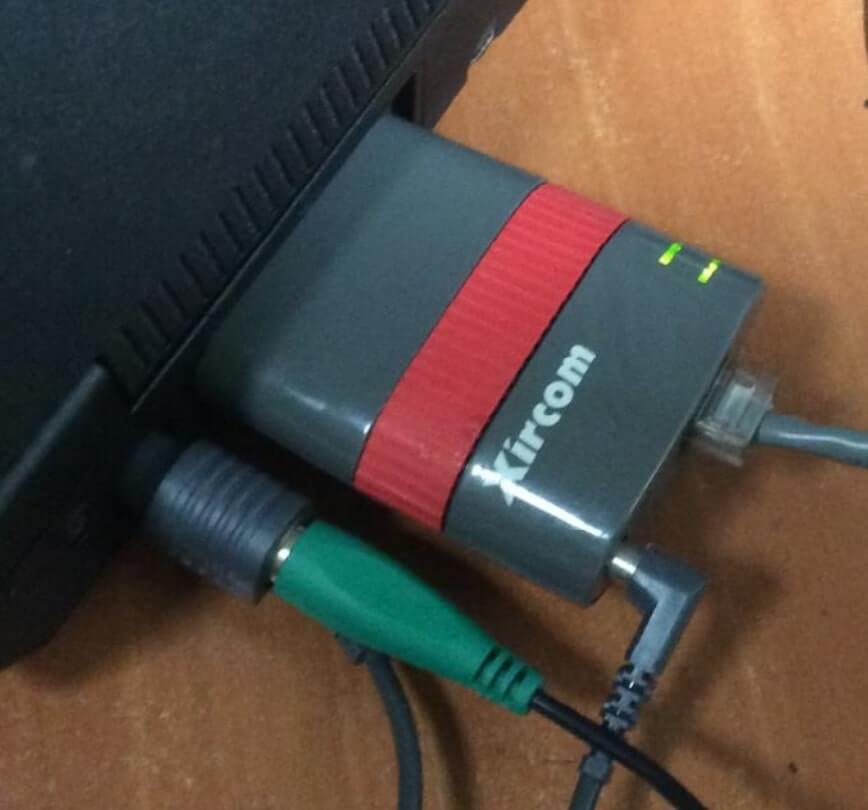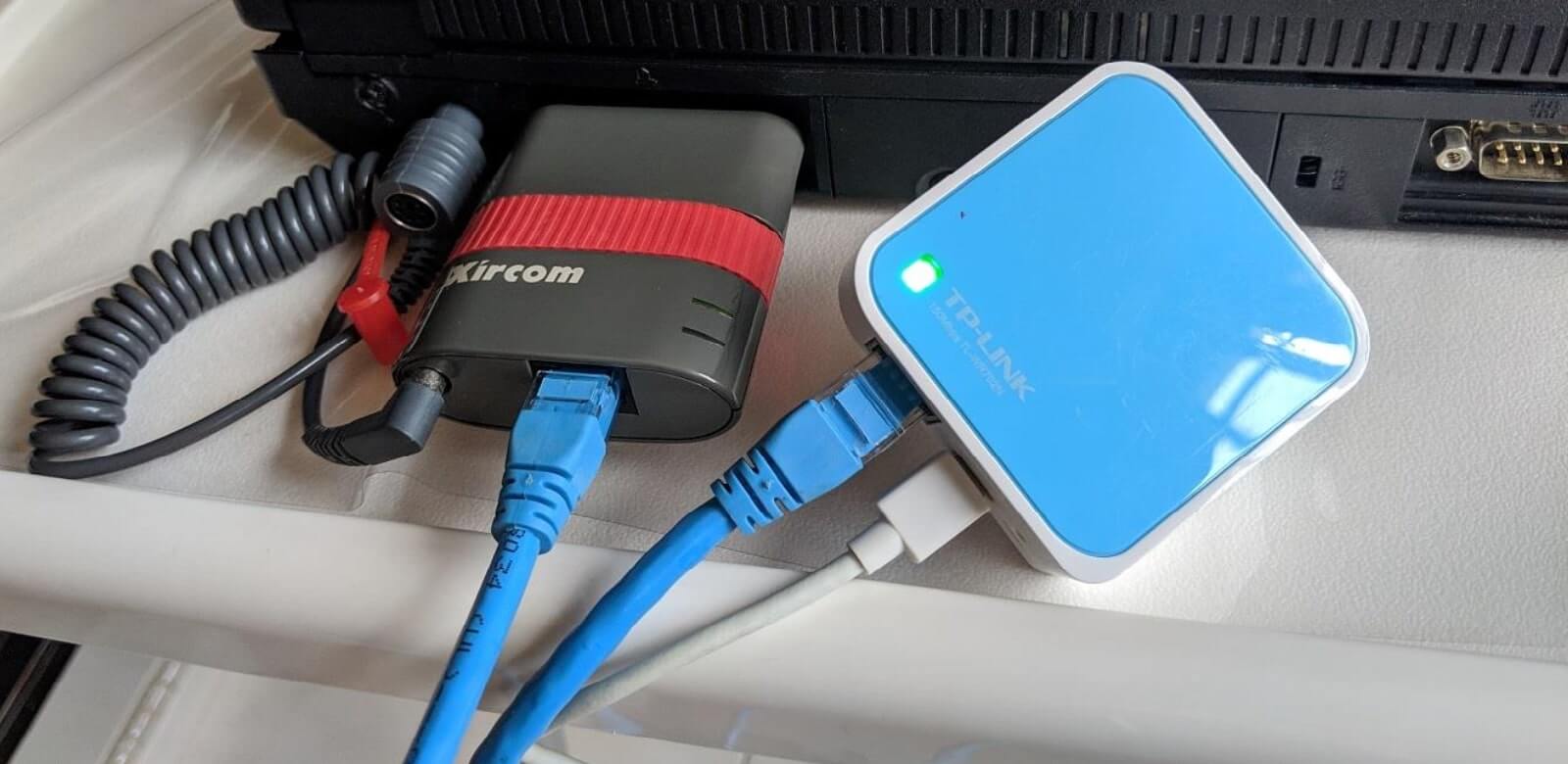 Fun fact, the presentation was done on the Windows 3.1 machine with Powerpoint 4. Because we could.